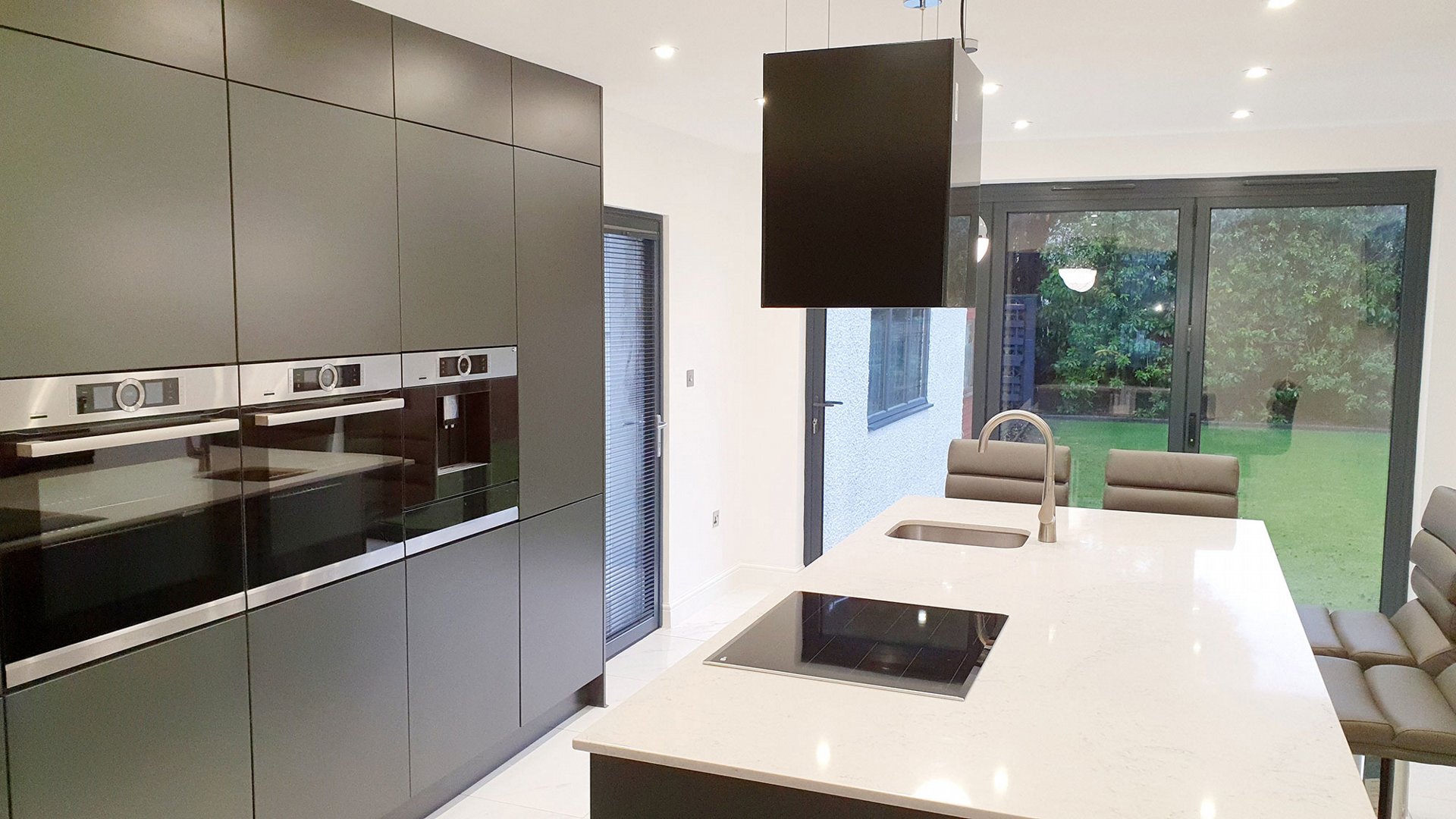 COOKING UP GREAT BUSINESS
January 20, 2020 |  2years | News
When cabinet maker Campbell Whyte of Kitchens by CRW took the plunge two years ago to restructure his business in a new direction he was confident he'd hit on a recipe for success to grow and protect his family run business.
Based in Johnstone, Campbell invested significantly in expanding the business redesigning his successful showroom to focus on designing and manufacturing kitchens to sell directly to wholesalers, as well as the public, and moving to new factory premises. Since then he hasn't looked back and has already diversified into supplying cabinets and furniture for bathroom fit-outs, bedrooms and even offices.
At the same time Campbell recognised the need to improve systems and processes to enable business growth and under the direction of newly appointed Business Development Manager, Carol Clark, decided to adopt Apsis as part of the business strategy.
Carol explains, "We had been using a number of different systems to manage the business but when productivity is flat out, it becomes so time consuming to find and keep up to date the information you need, and then accessing it can also be an issue.
"Apsis has provided us with an integrated system which does everything and is so much more convenient. We can manage our time far more efficiently and it will undoubtedly accelerate our business growth."
Recognising the needs of the business, the Apsis software was adapted to provide a bespoke system to be as accessible and far reaching as possible which can be accessed by different people in the business looking for different management information.
Carol added, "The team are all looking for different information at different times and Apsis enables us to do that seamlessly. Apsis were helpful at arranging training workshops out with working hours but their training videos have been really helpful to support this.
"Without doubt Apsis will make a difference to all of our roles and we're really excited at the potential it will bring to our business expansion."
Further information of Kitchens by CRW is available from www.kitchensbycrw.co.uk